Fivona
Natural Steaming Herbs
Want to rejuvenate your girl?
Fivona Blends are naturally curated to take care of your feminine needs. There are no harsh additives so it's gentle on your skin. And comes with a delicate subtle scent that gets you relaxed as your session starts.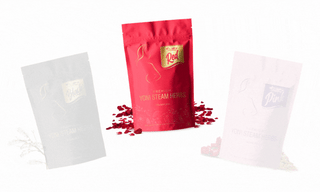 Fivona
Premium Blends
Curated with extra care in ingredients and packaging, they are sure to deliver the most beautiful homemade spa experience you'll ever go through!